Join Our Team
The RSIC is always looking for analytical and bright individuals to join our growing team that are passionate about securing retirement well-being for beneficiaries.
Being on our team is an experience filled with challenging work, creativity, and collaboration. Personal growth is also important to us, and while our performance expectations are significant, so is our dedication to each individual's success.
We support our people by offering fulfilling opportunities founded on several core values:
Humility - We recognize that others have knowledge, expertise, and capabilities that may enhance our own.
Intellectual Curiosity - We invest time and energy into learning in order to improve our performance on behalf of our beneficiaries.
Team Player - We focus on the greater good and organizational goals rather than just those affecting ourselves.
RSIC benefits:
Competitive base salary
A comprehensive benefits package
Educational and training opportunities
Challenging work in a professional, team environment
Work life balance with meaningful impact
Current Openings
Positions require U.S. work authorization and current residency in, or willingness to relocate to, the Columbia, SC area.Pre-employment background checks are required. The RSIC is an Equal Employment/Affirmative Action Employer. The RSIC provides employment preference to eligible veterans.
Associate Development Program
The Associate Development Program offers full-time placement to students pursuing a career interest in global financial markets. Throughout the 3-year rotational program, we will provide an enriching work experience in each asset class:
Bonds
Private Debt
Global Equity
Private Equity
Real Assets
Portable Alpha (Hedge Funds)
Associates will also work collaboratively with risk management, performance measurement and reporting, and investment and operational due diligence. Staff develop a strong understanding of asset allocation and will be given the opportunity to make impactful decisions. Many of our investment associates have proceeded to officer positions within our organization and externally.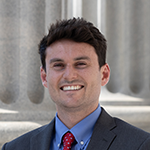 Through the Associate Development Program at RSIC, I have been able to gain exposure to hedge funds, private equity, real estate, and credit while developing my overall portfolio management skills. The breadth of opportunites and responsibilities provided to members of the program are what I believe to differentiate it.
Investment Intern Program
The RSIC provides investment interships to finance or economics majors, at the sophomore or junior level. These oppportunities can be through a 10-week summer internship or throughout the school year for those local to Columbia, SC. These positions provide an opportunity for the student to apply their classroom knowledge to a practical work environment.
In addition to gaining professional experience, investment interns will have the opportunity to learn about our business, culture, and future career opportunities. Upon completion of an internship, students may be offered a full-time position in our Associate Development Program.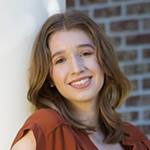 RSIC is genuinely invested in their interns' education. I have learned so much during my time here thanks to the opportunites to work on meaningful projects and connect with various individuals throughout the organization. Curiosity is encouraged, and everyone is happy to take the time to answer any questions interns may have.
Other Student Opportunities
The RSIC offers internship opportunites in additional functions for students with varied backgrounds such as:
Accounting
Marketing
Law
Communications
Information Technology
These internships are flexible for student schedules, while also providing competitive pay and professional experience.
Learn More
Are you ready to start your career with RSIC?
Email your resume and cover letter to careers@rsic.sc.gov.