The RSIC is governed by eight commissioners: six appointed members, one elected member, and one ex officio member.
By statute, the Governor appoints two members. The State Comptroller General, Senate Finance Committee Chairman, Treasurer, and House Ways and Means Committee Chairman each appoint one member of the Commission. The elected member represents the state retirees and must be unanimously approved by the voting Commissioners. RSIC Commissioners serve staggered four-year terms and have oversight of all system operations, including the annual budget, policy determination, legislative proposals and investment policy.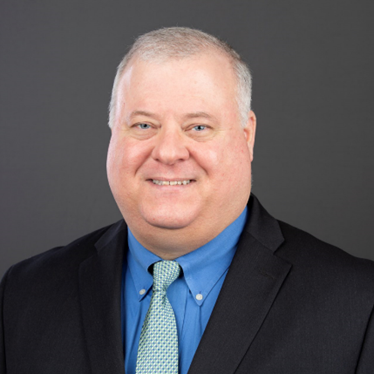 William H. (Bill) Hancock, CPA
Commission Chair, Human Resources & Compensation Committee Member
Appointed by the State Treasurer
Mr. William H. (Bill) Hancock, CPA brings more than 25 years of experience in financial and accounting services. He is a Certified Public Accountant and the managing partner of the Brittingham Group, LLC located in West Columbia, South Carolina.
He joined the Brittingham Group as a staff accountant in 1992 and was elected managing partner in 2013. For over 10 years he was responsible for the Firm's investment advisory/financial planning practice before successfully selling it, requiring him to surrender his Series 7 and 66 securities and South Carolina insurance licenses. Today, he continues to provide income tax planning and preparation services for individuals and business as well as providing audit/attest services for municipalities, non-profits, special purpose districts, and various political subdivisions.
As an active member of the community, Mr. Hancock is an Elder at Forest Lake Presbyterian Church, has served as the Chair of the Finance committee, serves on the Endowment committee, and is on several ad hoc committees for the church. He also serves on the board of directors and the finance committee for Presbyterian Communities of South Carolina (PCSC). PCSC has six Life Plan Communities across South Carolina and is a compassionate Christian ministry dedicated to enriching the quality of life for seniors of all faiths.
For over 20 years, he was a member of the Columbia East Rotary Club serving as Club Treasurer for most of that time. In 2012, he was appointed by South Carolina Governor Nikki Haley to be a Commissioner for the East Richland County Public Service District before resigning to serve as a Commissioner for the RSIC.
A proud graduate of the Citadel, Mr. Hancock graduated in 1990 with a Bachelor of Science degree in Business Administration with a concentration in Accounting. He also studied at the University of South Carolina's Moore School of Business.
Mr. Hancock resides in Columbia, South Carolina with his wife, Lori, a high school English teacher, and their two daughters. In his spare time Mr. Hancock enjoys hunting and playing golf.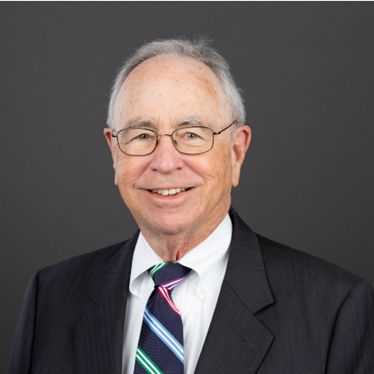 Reynolds Williams, J.D., CFP
Commissioner
Appointed by the Chairman of Senate Finance
Mr. Reynolds Williams is a native of Mullins, South Carolina.
For his service in Vietnam he was awarded the Bronze Star and the Combat Infantry Badge.
Mr. Williams graduated cum laude from the Baylor School for Boys in Chattanooga, Tennessee, was a Echols Scholar at the University of Virginia, and earned his Juris Doctor from the University of South Carolina.
Mr. Williams is a recipient of the American Jurisprudence Award in Contract Law and was admitted into all state and federal courts in South Carolina, the United States Court of Appeals for the Fourth Circuit, and the U.S. Supreme Court.
He has served as chairman of several arbitration panels of the National Association of Securities Dealers, the American Arbitration Association, Florence County Election Commission, the Duke Private Adjudication Center, Board of Florence National Bank, and Greater Florence Chamber of Commerce.
He has also served as President of the Florence Rotary Club, on the school board at All Saints, Board of Directors of Community Bankshares, and the Board of Directors of Florence County Progress.
Mr. Williams was a Faculty Seminar Participant at the 1991 U.S. Army War College. He also served as Director of IRIX Pharmaceuticals.
Mr. Williams was the President of the S.C. Chapter of the Federalist Society and is a member of the Defense Research Institute, American Board of Trial Advocates, and South Carolina Defense Trial Attorneys Association.
He has served as Vice-Chairman of the State Board for Technical and Comprehensive Education.
Mr. Williams is recognized in the following books: Leading Lawyers in America, Super Lawyers, and The Best Lawyers in America. In 1999, Governor Beasley awarded Mr. Williams the Order of the Palmetto, South Carolina's highest honor, for his public service, civic responsibility, and friendship to the State. In 2001, he was named Business Person of the Year by the Greater Florence Chamber of Commerce.
The University of South Carolina School of Law recognized Williams as a Compleat Lawyer, for his 30+ years of "exemplary service" to the bar and the public.
A former Certified Financial Planner (CFP®), Mr. Williams was recognized in a Concurrent Resolution of the S.C. House and Senate for his leadership during the Investment Commission's formative years.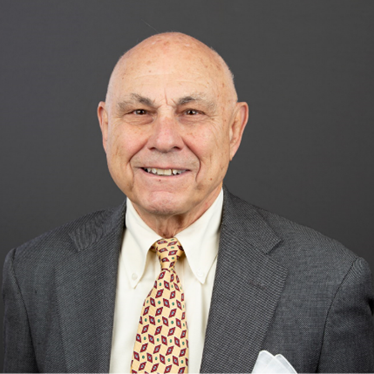 Edward Giobbe, MBA
Commissioner
Appointed by the Governor
Mr. Edward Giobbe is a resident of Aiken, South Carolina. He has 37 years of experience in financial services and a diverse background that includes equities and fixed income in the areas of trading, sales, and investment banking.
He was a principal in the Fixed Income Division of Morgan Stanley Inc., in New York from 1978 until his retirement in 1995. Mr. Giobbe served as a member of the City of Aiken Planning Commission and remains active in community affairs.
While working at Morgan Stanley, Mr. Giobbe primarily worked with institutional sales specializing in major financial institutions such as bank trust departments, money managers, mutual funds, insurance companies, and pension funds.
Mr. Giobbe is a retired Captain in the United States Army Reserve, completing active duty in the United States and in Japan.
He earned a Bachelor's degree from Yale University and MBA from the New York University Graduate School of Business Administration.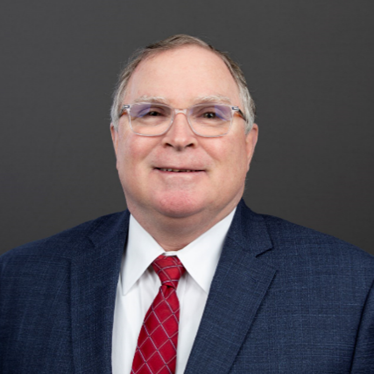 William J. (Bill) Condon, J.D., M.A., CPA
Audit & Enterprise Risk Management Committee Member
Appointed by the Governor
Mr. William J. Condon, Jr. (Bill) is a Certified Public Accountant (CPA) and an attorney. After graduating from Clemson University with a B.S. in Accounting, he began his accounting career with Ernst & Young and in short order became a CPA. At the accounting firm, he held positions in the audit and tax departments, serving as an Audit Manager during the last three years of his tenure at E&Y. He managed the audits of clients in various industries including audits of companies in the financial services industry.
His experience also includes having served as Chief Financial Officer for a government agency. In this role, he oversaw the banking and investment activities as well as the Accounting, Human Resources, and Information Technology activities at the agency. Eventually, Mr. Condon transitioned from the public sector back to the private sector, serving as a Senior Consultant for a Silicon Valley-based software development company that serviced clients throughout North America.
Mr. Condon began his legal career as a trial attorney for the United States Department of Justice litigating civil rights cases. Looking to blend his accounting/finance experience with his legal skills, he later served as a securities-enforcement attorney for the South Carolina Attorney General's Office, as a securities-compliance and litigation attorney in private practice, and as a tax attorney litigating significant tax cases for the South Carolina Department of Revenue.
Today, Mr. Condon is an attorney for the South Carolina State Treasurer's Office where he has served as both Deputy General Counsel and the General Counsel and has worked with many large financial institutions on custody, securities lending, Section 529 college savings program, and other banking and investment matters.
Mr. Condon earned his Juris Doctor and Master in Public Policy degrees from Regent University.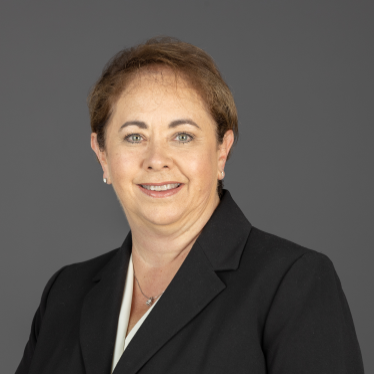 Melissa B. (Missy) Schumpert, CPA
Human Resource & Compensation Committee Chair
Appointed by the Chairman of the House Ways and Means Committee
Mrs. Melissa B. (Missy) Schumpert, CPA, is a certified public accountant who has spent a significant portion of her professional career as the Director of Administration for the McNair Law Firm, P.A., which is now Burr & Forman LLP.
In her role, Mrs. Schumpert served as a member of the senior management team and managed all financial, human resources, information technology, knowledge management, and administrative personnel and functions for all the firm's offices. In addition, she also served on the Retirement Plan Committee which included establishing and monitoring the compliance of the plan's investment policy. She served a crucial role in the successful integration with Burr & Forman LLP to facilitate the merger and is now responsible for the administration of the firm's six offices across the Carolinas.
Today, Mrs. Schumpert is an active member of the American Institute of Certified Public Accountants, the South Carolina Association of Certified Public Accountants, the Association of Legal Administrators, and Palmetto Pigeon Plant, Inc.
Mrs. Schumpert earned a Bachelor of Science in Accounting from Clemson University. She has served on the Clemson University Board of Visitors and currently serves on the Senior Advisory Board for the College of Business.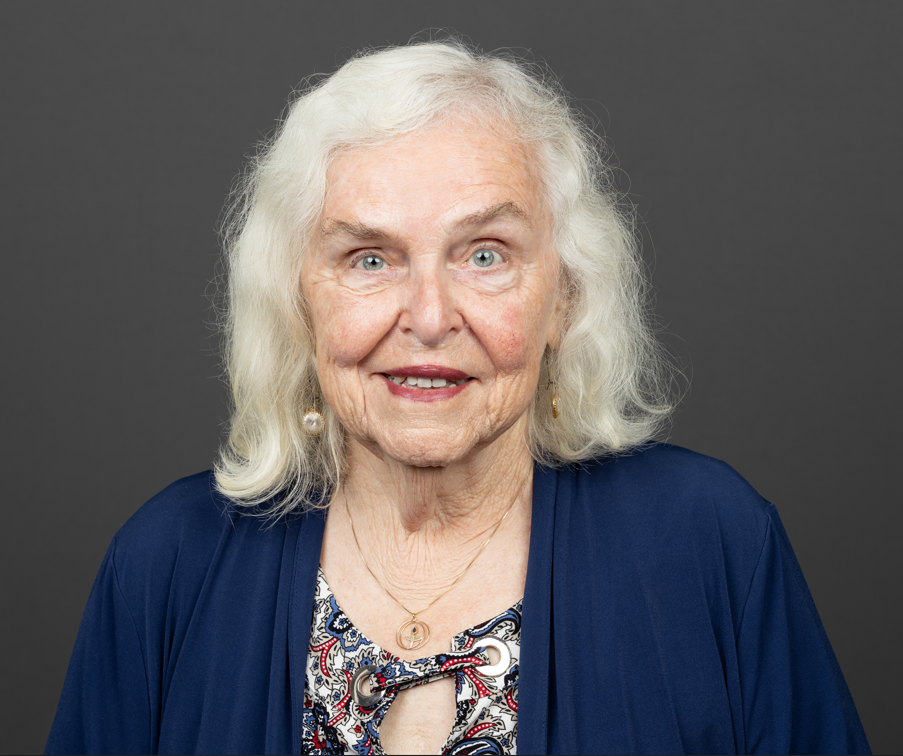 Holley Hewitt Ulbrich, Ph.D.
Human Resources & Compensation Committee Member
Retiree Representative
Elected by the Commission
Dr. Holley Hewitt Ulbrich is an Alumni Distinguished Professor Emerita of Economics at Clemson University. She holds Bachelor (1963) and Master (1964) degrees and a Ph.D. (1968) in Economics from the University of Connecticut and a Master of Theological Studies (2003) from Emory University.
Dr. Ulbrich's area of specialization is state and local public finance, and her research focused on applied issues in taxation, budgeting, and education finance. She is the author of 15 books, including textbooks in public finance and introductory economics.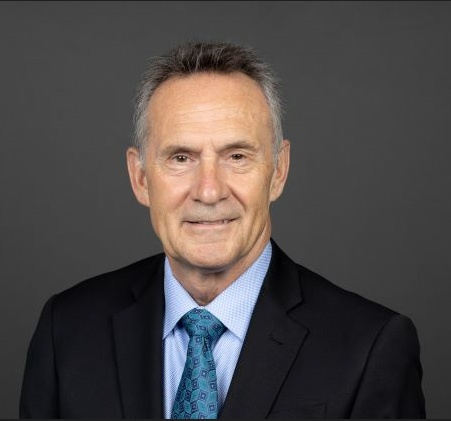 Kenneth D. Deon, CPA
Audit & Enterprise Risk Management Committee Member
Appointed by the Comptroller General
Mr. Kenneth D. Deon is a CPA and retired partner with KPMG LLP's Audit practice where he devoted his career primarily serving large state and local governments. . He also provided audit and advisory services to higher education institutions, power and energy, and middle market growth companies.
Mr. Deon was the lead partner and managed large complex financial and compliance audit engagements in accordance with OMB Circular A-133 to several entities which included the states of New York, Vermont, New Hampshire, South Carolina and the Universities of Miami and Syracuse. In his career, he served as KPMG's Albany, New York and Burlington, Vermont offices Managing Partner from 2004 through 2015. Mr. Deon also spent 10 years in the firm's southeast region where he served as the Partner-In-Charge of the South Florida Government practice and served as the Office Managing Partner of the West Palm Beach, Florida office from 2001 through 2004.
Since retirement from KPMG, Mr. Deon has provided expert witness consulting services and recently worked as an Adjunct Lecturer in Accounting at the University of Colorado at Boulder. He is also a recent graduate of the Master of Accounting Program at Clemson University.
Mr. Deon is currently serving as the Acting Chief Financial Officer of the Executive of Labor and Workforce Development for the Commonwealth of Massachusetts.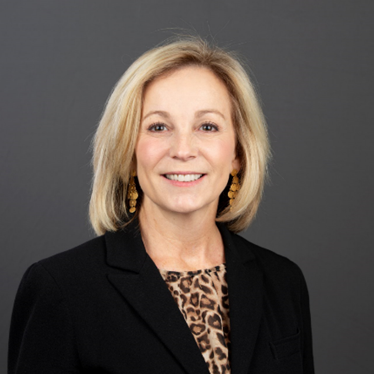 Peggy G. Boykin, CPA
Audit & Enterprise Risk Management Committee Acting Chair
Ex officio member
Mrs. Peggy G. Boykin, CPA, is the executive director of the South Carolina Public Employee Benefit Authority (PEBA). Previously she was the director of the South Carolina Retirement Systems and a member of PEBA's Board of Directors. Mrs. Boykin has also served as Director of Special Projects at the College of Charleston.
A native of Wagener, S.C., Mrs. Boykin earned a bachelor's degree in business administration from the College of Charleston in 1981 and her certified public account (CPA) accreditation in 1985. Also, she is a graduate of the Budget and Control Board's Executive Institute and the Governor's Center at Duke University. Mrs. Boykin received her certified retirement administrator designation in 1999.
Mrs. Boykin is an active member of the American Institute of Certified Public Accountants, the National Council on Teacher Retirement, the National Association of State Retirement Administrators, and the National Association of Government Defined Contribution Administrators.